Bathroom Remodeling Cincinnati is a great way to add more storage or improve your home's style. But it's important to think about why you want to make changes.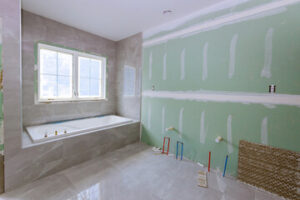 Doing so will help you stay within your budget and ensure that the project is completed correctly. A bathroom remodeling project often requires local construction permits.
Getting the bathroom layout right can make or break the success of your remodeling project. Whether you want to create a more spacious feel or simply refresh the aesthetic, careful space planning is key. Luckily, there are many bathroom floor plans that can make the most of even limited square footage.
Before you get into selecting materials and fixtures, you need to decide what your goals are for the space. Do you need more storage? Do you want to rework the layout to fit your lifestyle or accommodate guests? Will you need a space for a bathtub or shower? Do you have a specific style in mind? Answering these questions will help you narrow down the options and determine which type of bathroom remodel you should pursue.
One popular layout is a bath that has the toilet and sinks lined up on the same wall to save on plumbing costs. This is also a great solution for guest bathrooms since the first thing you see when you enter isn't the tub or shower.
Another option is a master suite layout that allows for a separate shower and tub, plus ample closet space. The extra space can give you the ability to add a second sink, a double vanity, or more storage. This design allows you to customize the room and fit your needs without breaking the bank.
Larger scale bathroom remodels can involve changing the layout of the entire room. This includes moving or altering the location of the bathtub, toilet, shower, or sinks, and may require rerouting pipes. The best way to determine if you need a larger-scale renovation is to work with a professional contractor who can evaluate the current space and provide recommendations based on your desired end result and budget.
Flooring
Regardless of what other renovations you undertake, the flooring is usually one of the first things to be installed in a new bathroom. It must be moisture resistant and attractive, and you'll have a lot of options to consider.
Ceramic and porcelain tile, natural stone, luxury vinyl, and sheet vinyl are favored for their durability and water resistance. Some of these materials may feel cold to the touch, but that problem can be solved by laying radiant heating beneath them. Cork flooring is another option that looks great and can help to lower a remodeling project's carbon footprint, as it uses bark harvested from cork trees that don't need to be cut down to harvest.
If you're removing your existing bathroom tile and want to replace it with something new, make sure you use a pro who has the proper experience with this type of work. Hanging drywall can be time consuming, especially when you have to cut around the shower and vanity walls. It's also important to use the right drywall mud to cover seams and make everything look smooth and professional.
If you're looking to keep costs down, laminate is a good choice for your flooring, as it is moisture resistant and much less expensive than real wood. It's a click-together material that's available in a range of finishes from weathered gray to rich dark oak. Solid hardwood, however, isn't moisture resistant and can absorb a great deal of water, which can cause it to warp or even sink into the floor. It is a better idea to use engineered hardwood or even linoleum instead. These products are constructed using multiple layers, including one with foam or cork.
Plumbing
As one of the most used rooms in a home, bathrooms can take a lot of abuse. As a result, it's not uncommon for pipes to begin degrading over time, which can cause leaks and reduced water pressure or even affect the quality of your home's drinking water. Adding new fixtures during a bathroom remodeling project can help to address these issues, and can also save you money on your utility bills.
Before any work starts, the plumbing must be "roughed in." This involves fitting drain and vent lines for each fixture to connect to your home's main sewer line or water meter. After this, the plumber installs each fixture itself, including a tub or shower, toilet and sink. Before beginning work, it's important to know where the shut-off valves are located for your home's water system, so you can quickly stop the flow of water if necessary during the remodeling process.
While there are many DIYers out there with the skills to tackle some aspects of a bathroom remodel, it is always best to leave any work involving the electrical, plumbing or general construction to the professionals. Hiring a contractor can help to ensure that all work is done correctly and up to code, and can also handle any required permits and inspections.
When hiring a contractor for your bathroom remodel, look for a seasoned pro with a strong reputation and an appealing portfolio of finished projects. A contractor should carry the proper licensing and insurance, and be willing to provide you with references from previous clients who can attest to their quality of work. It's also a good idea to find out whether your contractor offers design and build services, as this can save you time and money by allowing you to work with the same company from planning through construction.
Electrical
A bathroom remodel can be on a much larger scale than simply repainting the vanity or changing the layout. A major overhaul could include a layout change that alters the footprint of the room by moving or removing walls, for example. Often this involves relocating plumbing, too. In these situations, the electrical service in the bathroom must be brought up to today's standards. This typically requires a dedicated circuit and GFCI outlets (ground fault circuit interrupter) to prevent electric shock in wet areas.
Fortunately, most of the rules that apply to bathrooms in terms of electrical wiring follow guidelines laid out by the National Electrical Code (NEC). These are just general guidelines, however; local building codes supersede them and may be more or less stringent.
Electrical options for a bathroom include the ability to add more outlets and to hide them in decorative ways that also help keep cords organized and out of sight. Outlets can be tucked inside drawers or cabinets, for instance, and even in the backs of mirrors. Alternatively, they can be recessed into the wall or a cabinet to be completely hidden. In either case, these can provide a clean and stylish look.
In addition to a variety of outlet types, there are many choices for light fixtures, fans, and mirrors. This allows you to find a style that fits your space and meets your functional needs. Remember that at a minimum, all bathrooms require a light and an exhaust fan, which should be on their own 20-amp circuit. This helps to ensure adequate lighting and to promote air circulation and reduce moisture in the space. In addition, you should consider including a shaver socket and towel bar to maximize functionality.
Painting
A remodeling project differs from a renovation in that it involves changing only what is already there. It may include replacing the bathtub with a shower, for example. It also includes cosmetic changes like a new vanity, sink and countertop.
Remodeling often includes work such as installing new recessed lighting, running wire and updating or adjusting the plumbing. Depending on the scope of the project, some of these items may require a permit from your local building department. A contractor should know which permits you might need for your bathroom and can take care of them for you.
Bathroom walls usually require painting, especially if the original paint is old and scuffed up. It is important that your choice of paint is durable and moisture-resistant. Humidity, such as the steam from a shower, can cause moisture to penetrate and ruin the paint's surface, which can result in unwanted texture, bubbling and peeling. Choose a satin or semi-gloss finish to avoid this issue.
It is also a good idea to consider your color choices carefully. The right colors can make a room feel bigger or smaller, more calm or energetic, depending on your preferences. There are many design options available for bathrooms, so don't be afraid to experiment with different possibilities.
A bathroom renovation can be a daunting undertaking but it is important to plan ahead. Having a timeline in place will help ensure your bathroom is completed on schedule and within budget. It will also give you peace of mind knowing that all necessary steps have been taken to complete your project. You can then enjoy your finished bathroom with confidence. Whether you are interested in a major bathroom transformation or simply making minor cosmetic changes, our experienced team is here to help.